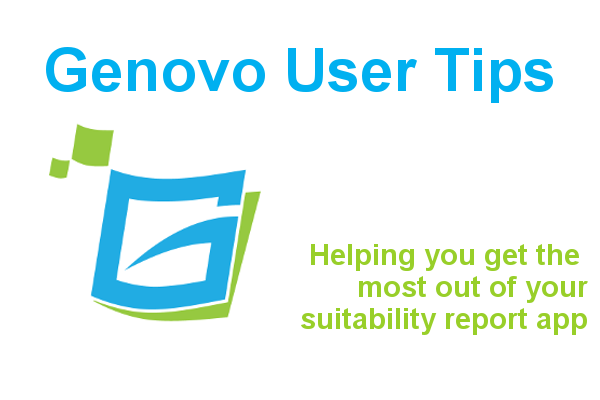 How to make your reports stand out from the crowd by adding a favicon
Kate Wells
This month I've done a number of demos and it came to light that a few of you didn't know what a
favicon
was. This was another new feature that we introduced in the 
August 2018 updates
and it's a great way to
help your company stand out from the crowd.
 Adding a favicon to your reports will make them more visually appealing and reinforce your branding.
What is a favicon?
A favicon is an icon associated with a particular website.
It's sometimes just the first letter of the company's name or an image. Favicons are used for a number of purposes and are becoming an increasingly important part of a company's branding.
So let's take an example of a well known logo such as
Google.
The Google favicon looks like this:
What if you don't have a favicon?
If you don't have a company favicon, you could take a
snapshot of part of your logo to create your own or use a generic image that represents your company
by using the
Windows snipping tool.
If you're not already aware of this, this is a useful tool that's included as standard within Windows. It allows you to take a snapshot of anything on your screen and either copy and paste it into a document, or turn it into an an image for uploading into an online app like Genovo.
For example, imagine this was your company's logo – Halloween theme of course! 
And then using the Windows snipping tool you have created your own favicon.
How to upload your favicon
It's really quick and easy for Account Owners and Account Admins to upload their company's favicon.
1. From the dashboard go to
customisation > upload favicon.
2. Click
choose file,
select the image file and then click
upload.
Having uploaded the favicon, it will be automatically resized and inserted in the top right hand corner of all the reports that you, and your users, download from Genovo.
I hope this user tip will encourage you to get creative and have a go at uploading your own favicon – I'm looking forward to seeing what ideas you come up with!
Finally, I just wanted to let you know that
we've recently introduced a new support desk
. You can now 
submit a support ticket,
via the dashboard of the Genovo app, by sending an email to
[email protected]
or via the 
Smart Support
hub on the Genovo 
website
 . Please do use the support desk to submit all your support requests and feature suggestions moving forward as this will ensure that
your query is always dealt with promptly and efficiently
.
Happy customising!
Further Reading
You'll find lots of useful information about how to customise your reports in our Knowledge Base or by clicking on the links below.
VIDEO: An overview of Account Admin
Changes to the report header & footer
Make sure you don't miss any of our hints & tips – subscribe and get email alerts when we update our blog.
Share this post
Free Suitability Report Template
Learn how to make your reports more reader-friendly and engaging.
Categories
Follow Genovo