Example Mortgage & Protection Suitability Report
Providing your clients with a professional and robust suitability report for your mortgage recommendations has a number of benefits for you, your company and your clients including: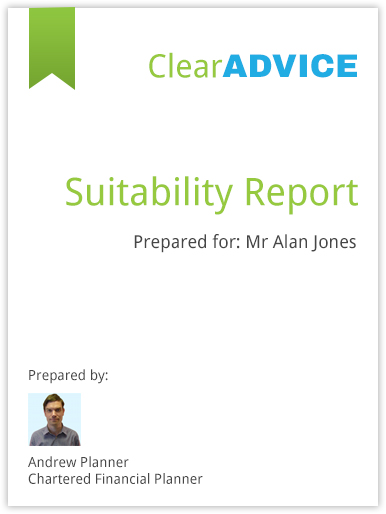 Aids the client's understanding of your recommendations.
Encourages dialogue and questions, which in turn reduces the likelihood of future complaints.
Enhances your brand and reinforces your professionalism.
Enhances your service and strengthens your client relationships.
Provides you with a competitive advantage.
Download your free example mortgage and protection suitability report now by filling out the form to the right.
Why do I need to fill out the information requested?
We ask for this information in exchange for a valuable resource in order to:
Send  the information you have requested to you by email;
Improve your experience by personalising the Genovo site and our communications to your needs;
Send you marketing communications by email or other means that we think may be of value to you.
We will always keep your personal information safe. You can read more about our privacy policy here.
Help Spread the Word
Know others who'd benefit from downloading this example suitability report? Please help spread the word using the social sharing buttons below. Thank you.

Get Your Example Report
We respect your privacy. Your details will never be sold or shared. By clicking the blue button and submitting your personal data, you consent to receiving email communications from Genovo. You can opt-out of receiving further email communications at any time by click the "unsubscribe" link at the bottom of any email you receive from us. You can read more about our privacy policy here.