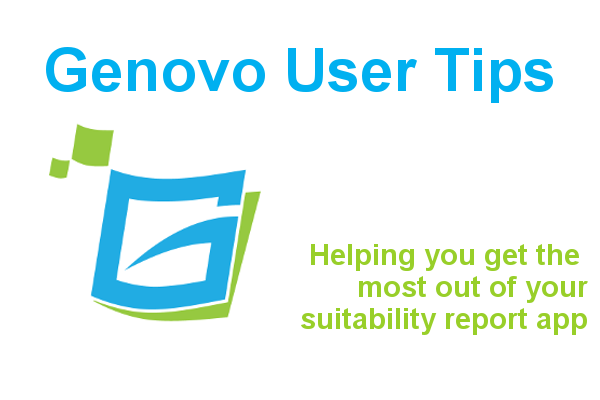 Take a couple of minutes to read about Genovo's updated table settings
Kate Wells
We use tables a lot to present data in reports created by Genovo. So, to kick start the new year I thought we would look at how some of the Genovo standard tables are rendered in the review and recommendation sections.
Some users will remember that when you had lots of fields in a table, the column width wasn't always wide enough to display certain longer words in full, and the word leached over two rows which didn't look very good and took time to reformat, (see screenshot below).
Last year we updated the format of the Plan Summary tables which means that if the table has more than 7 fields it is automatically rendered vertically rather than horizontally, therefore the above table now looks like this when you download the report to Word.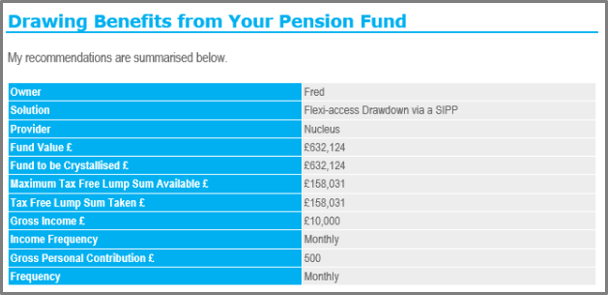 This change has been applied to your account automatically. However, if you decide that you'd prefer to have all of the Plan Summary tables rendered horizontally irrespective of the number of columns included, this can be easily achieved by changing a new setting in your active Report Theme.
The Report Theme
You can quickly and easily change the look and feel of your reports by applying a different Report Theme. A theme is a set of formatting choices that will be applied to your reports including colours, fonts and styling.
Within customisation > report theme you'll notice a setting called 'Plan Summary table format'.
By default this will be set to Dynamic which means a Plan Summary table with less than 7 fields is rendered horizontally, but a table with more than 7 fields is automatically rendered vertically.

However, it is possible to switch to Fixed Horizontal which means all Plan Summary tables are rendered horizontally irrespective of the number of fields included.
If you'd prefer to stick with, Fixed Horizontal, I've put together a few user tips in a previous blog titled, how to make your tables look even better in Genovo, which shows you how to improve the format of your tables.
Let us know your thoughts
We are looking at extending this across Genovo and so a question we would like you to consider is, if we were to implement this new format across more Genovo tables, which tables would you like it to include?
Just to add that my user tip blogs are usually based on real life support queries that we receive from our users. So, if you have any ideas or suggestions that you would like me to cover over the next few months then please do send me an email to [email protected] and I will see what I can do.
Further Reading
You'll find lots of useful information about how to customise your reports in our Knowledge Base or by clicking on the links below.
How do I create and edit my own report theme?
How to make your tables look even better in Genovo

Make sure you don't miss any of our hints & tips – subscribe and get email alerts when we update our blog.
Share this post
Free Suitability Report Template
Learn how to make your reports more reader-friendly and engaging.
Categories
Follow Genovo